I test rode bikes today. HOORAY! But first...my weigh in.
153.8! Down 1.2lbs. Whose's LOLing now,
SCALE?
So after months and months of bike stalking online, I finally went to
Landry's
bicycles in Boston. I was really nervous, which I'm sure shocked you. Just like the first day I went to the pool, I was totally intimidated. That turned out to be really silly, because the guy that helped me was really friendly and super helpful. The rest of the people working there looked like they would be just a helpful too. He came over right away to see if we needed help. I told him I was looking for a bike for a triathlon and thought a road bike would be my best bet for now. It's my first bike since childhood and my first tri, so I don't need anything crazy (yet...heh, heh, heh). I also said that I wasn't too set on men's vs women's bikes or brands but that I'd like to at least try the Specialize Allez line since multiple people recommended it.
He fit me for frame size on a women's Trek and men's bike that I can't remember now. I also tried a few to get an idea of how different bikes within that size fit me. I ended up test riding the
Dolce Sport
. I can't remember if it was the Compact or the Triple in that line.
He had me try it just to get an idea if I'd like that set up. It's supposed to feel more stable and comfortable than a typical road bike, although it may also be a bit slower. I really didn't like it! I was kind of sad because it's a nice bike. They have a parking garage behind the shop that you can ride around in, which was nice since it was raining (and has rained the last 4 days I've wanted to go get a bike). I felt like I was either going to tip over when cornering or not be able to turn the wheel enough to make the turn. I thought maybe it was me, but it was really bad! The guy helping me was pretty amused since I had the exact opposite reaction to the bike than most people. It's supposed to feel much easier to control. I felt like I was going to crash the entire time.

Next I tried the Trek Lexa SLX.
I liked this one a lot!
BUT, I just wasn't sure.
This one was $1,300, which is about the top of what I want to spend and only trying two bikes was making it hard to commit. I was limited somewhat by my price range and what I was looking for, as well as the fact that I'm short and they didn't have some of the ones I should try in stock. He spent another 20 minutes or so talking about the Specialized Allez options since they were out of those as well. So here's the plan. They're ordering the two from the
Specialized Allez
line for me to try. Since they carry them anyway, it's no big deal if I don't want either.
The Comp Apex Mid Compact:
and the Elite Compact: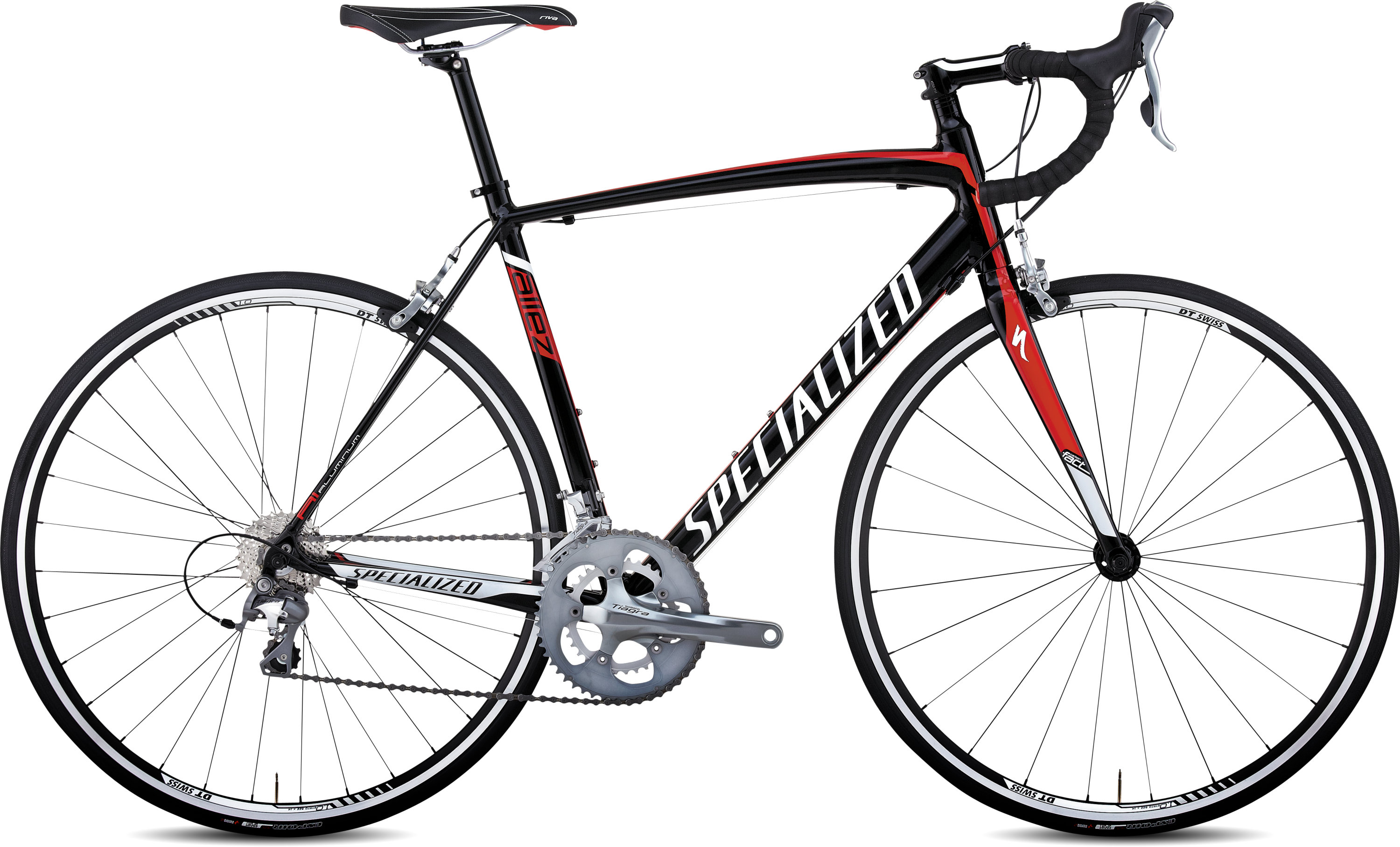 Yeah, yeah, they look pretty much the same. The top one has orange detail and the bottom one has red. The components are a lot different on each, but you cant exactly tell from the pictures. If I don't like either of these, then I will probably end up going with the Trek. Which I didn't put a deposit on to hold for the week while I wait for the other two to come in. Eeek! I am so excited, I can't wait!